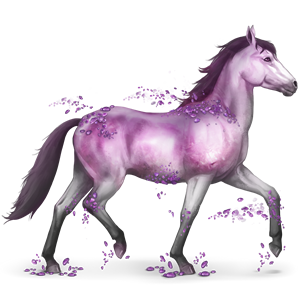 Amethyst is a divine horse that is part of the Gemstone divines.
His skills can be increased using diamonds.
Amethyst makes a UFO appear on another page shortly after being put to bed. This UFO gives you a chance to win a diamond. If you are not lucky and do not find a diamond, you will receive an aging point.
This horse cannot be sold.