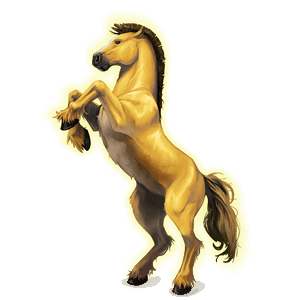 Xanthos is a divine horse that offers a prize when stroked.
When a player visits Xanthos on his public profile page, he offers the opportunity to be stroked up to 5 times a day. The very first Xanthos that is stroked gives 10 percent extra energy to the player's most recently-born horse. The rest offer the chance of winning a Horn of Plenty and 1,000 equus.
This horse can be sold.